Promptless AI is here soon - Production-ready contextual code. Don't just take our word for it.
Know More
Deploy on Vercel. Preview the Application. Share the Preview.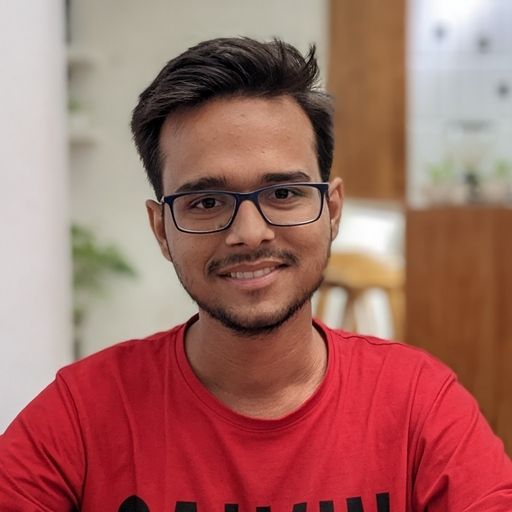 Rakesh Purohit
ReactJS Developer Advocate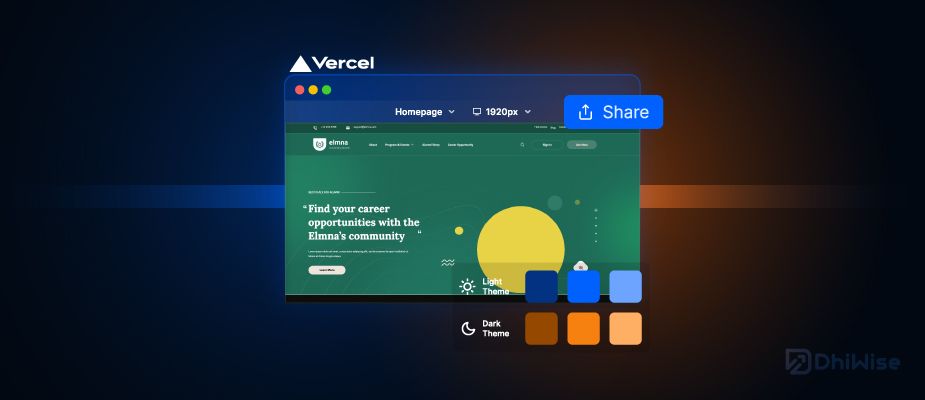 For the finest developer experience, DhiWise has been working a lot. From designing the Figma to ready-made screens and templates, innovative algorithms that create pixel-perfect UI code.
Additionally, API Integration along with importing Postman collection, from code quality to specialised, powerful Figma plugin; DhiWise has become a go-to solution for developers.
In addition, we are rolling out 3 outstanding features for ReactJS that will amaze the developers by saving time, effort, and resources, resulting in cost savings.
‍
Deploy on Vercel
Source code looks better when deployed. To make it happen, we earlier introduced Sync with GitHub/GitLab.
Now, we are accelerating that experience by deploying the source code to Vercel with a few simple clicks.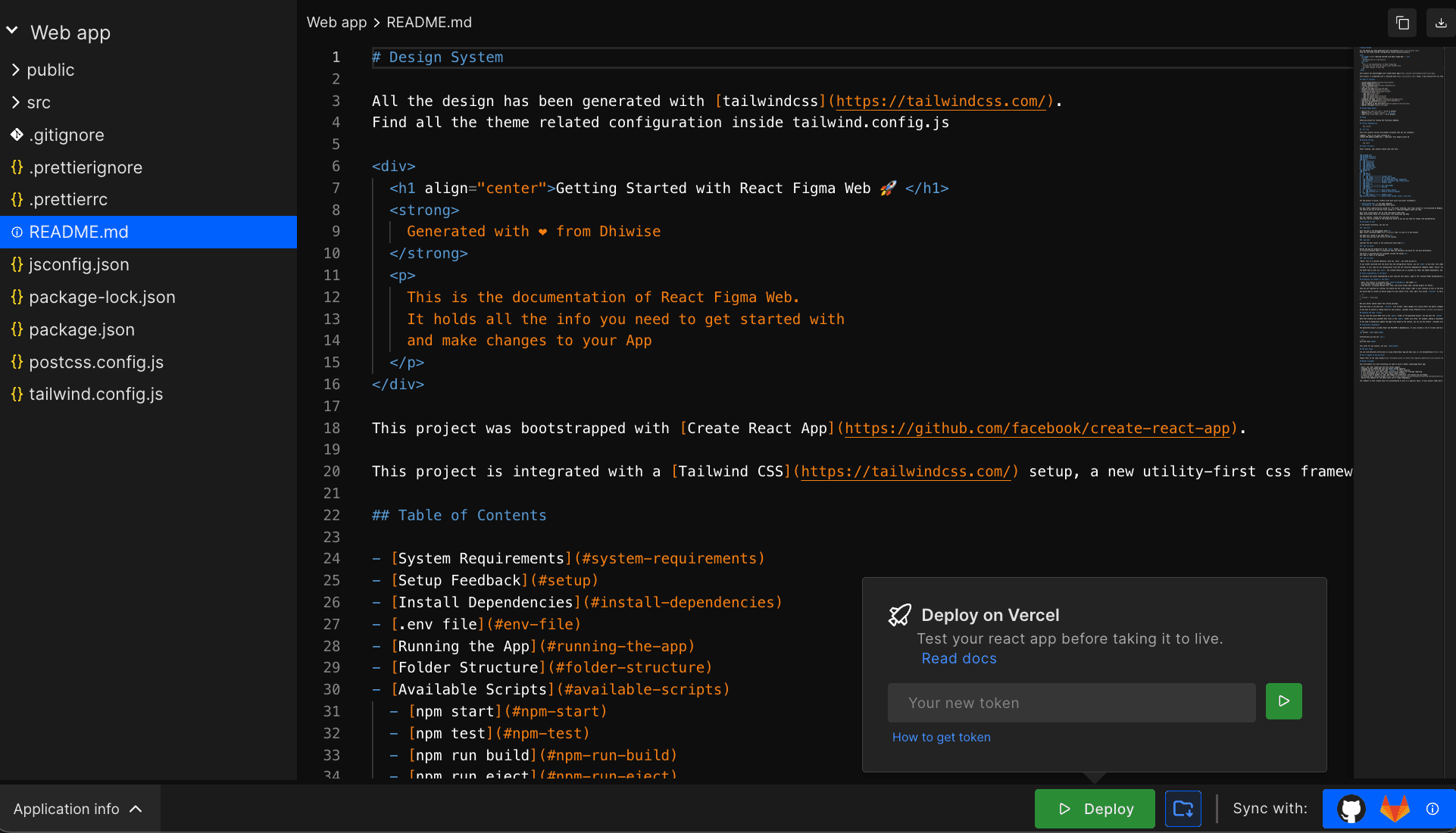 ‍
Live Preview 10x faster than localhost
Getting the source code of a ReactJS/Flutter application from Figma URL within seconds amazed our users.
To make it quicker for the user to see the output, DhiWise team made a "single-click preview" feature. It is as similar to running the project on "localhost". Faster than that.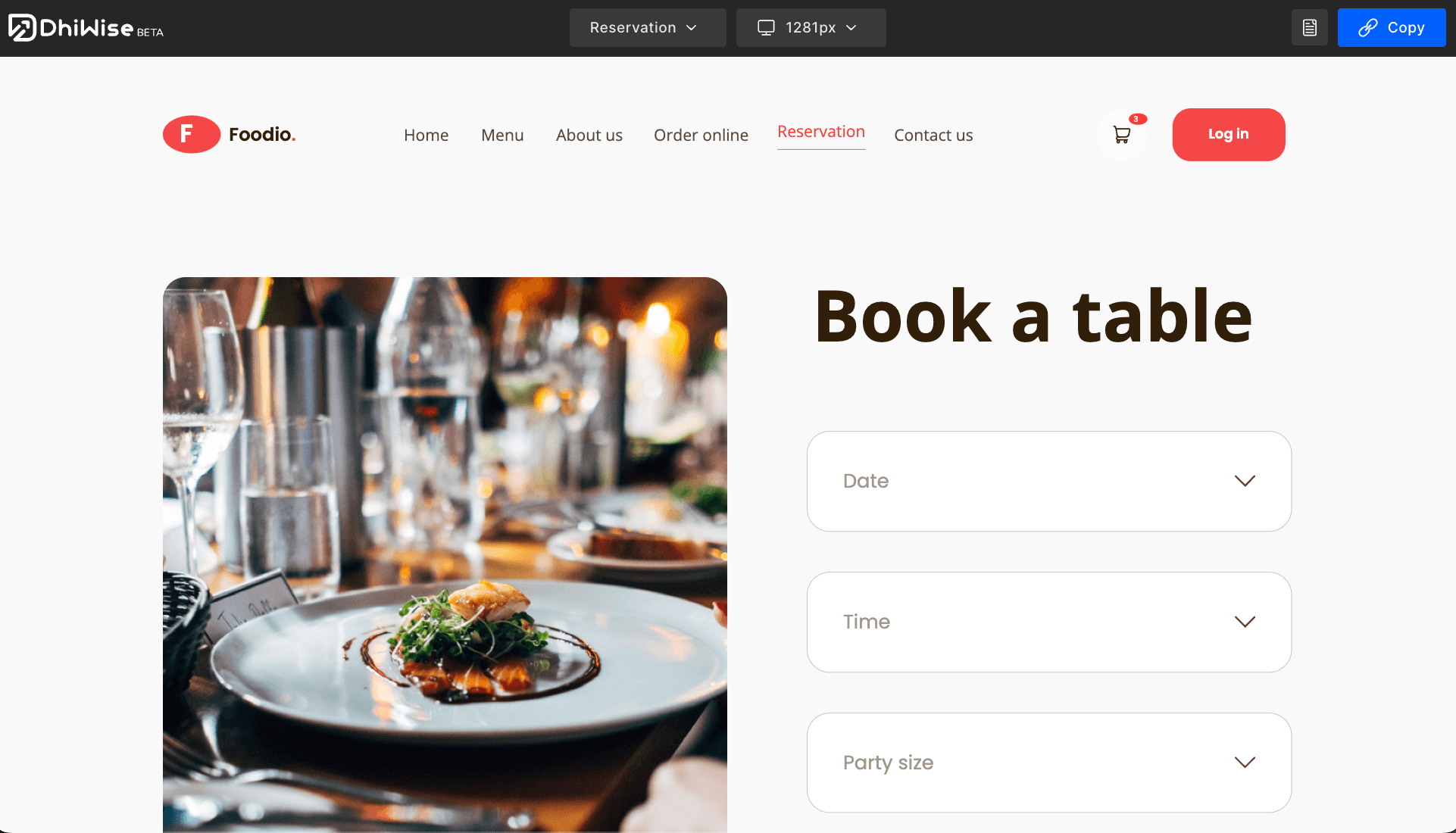 ‍
Shareable link
Show off the built preview to the world without waiting for anything. Copy and send the open URL to show them what you have created in no time.
Just because building a project is not enough. We are rolling this feature. With this, you can share as many project previews as you want. Supports ReactJS and Flutter. No restriction. Open to all.
‍
One More Thing
In the coming months, we are going to roll out Smart Editor to ReactJS as well. With that, we will support amazing features like Theme Customization, editing your components and much more.
‍