It's been 13 months since DhiWise was founded on 20th April 2021 during the second wave of the COVID-19 pandemic. We wound up our 7-year-old bootstrapped and highly-payable venture of software development after realizing how the world is progressing at lightning speed because of cutting-edge technologies and why there is an immense need for acceleration of software development without hampering the developer experience. 
With the vision to build the most-intelligent programming platform in the world, we launched the first version of this "developer tool" which we named DhiWise. Initially, DhiWise had the support of building Node.js (backend apps) in no time using DhiWise and gradually we added the support of other backend and front end technologies to our kitty in the coming months. It took a lot of hard work by our team and immense love from more than 20,000 users that we added another feather to our cap by being voted and awarded with a Golden Kitty "Developer Tool of the Year 2021" by Product Hunt.
9 months later, something magical happened. We announced our seed round of $2.5M by India Quotient and Dholakia Ventures on 29th January 2022. We are thankful to our investors who showed faith in us and believed in our vision. Together we would create wonders.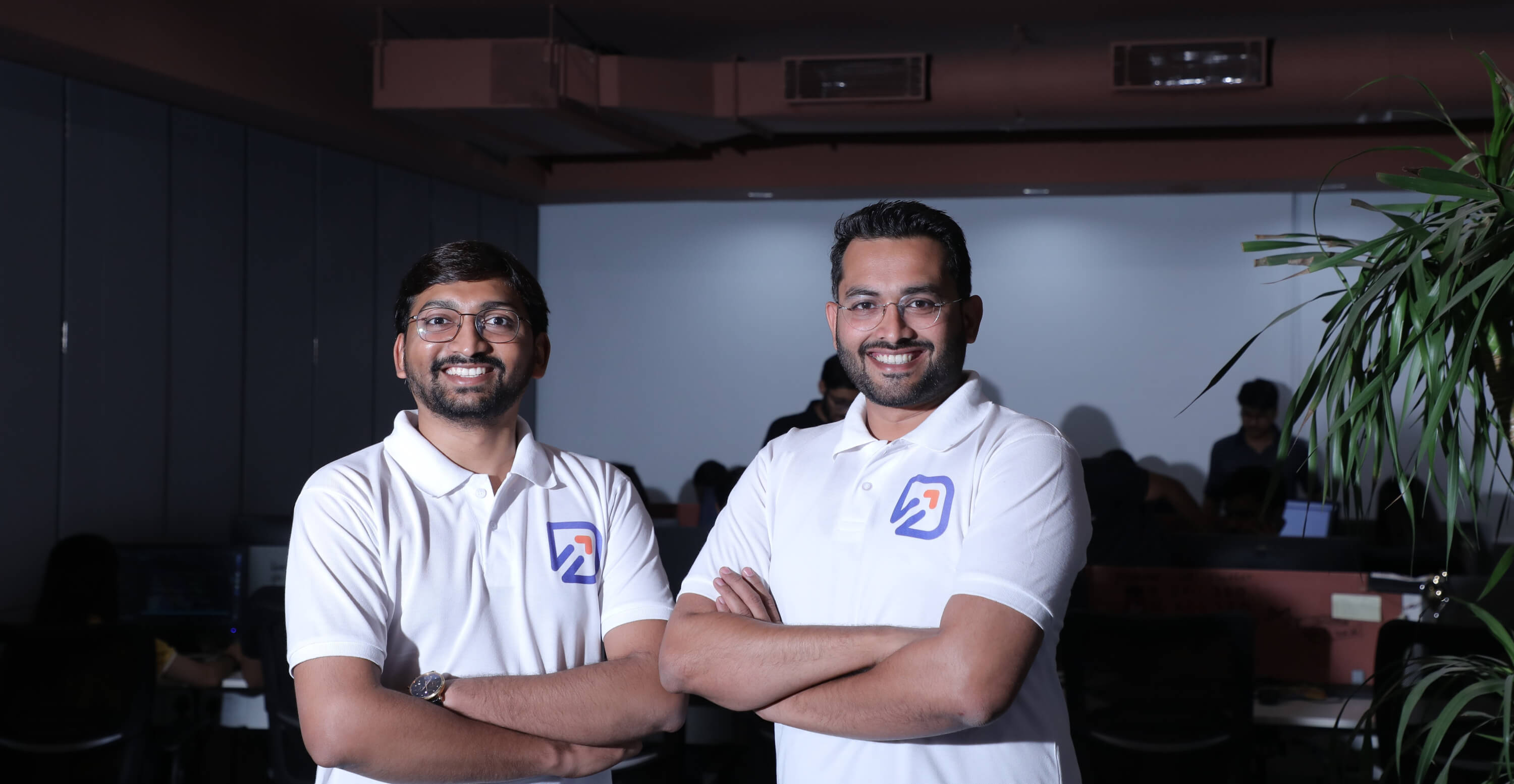 ‍
Why did we raise this fund?
We have always believed in the concept of transparency and hence there is no way we can hide this. There are a few reasons we'd like our well-wishers to know why did we want to take a huge leap with a seed fund and here they go:
1. Goa offsite
‍No brownie points to guess this one. What will we do with so much money in our bank accounts? Go Goa..la..la..la Go Goa! Hope our investors don't read this. Just kidding! We're not sure if this will happen but definitely, we would use this fund for our employees and their recreational activities. It is something we would want to give them in return for their constant efforts in building this phenomenal product. After all, "All work and no play makes Jack a dull boy".
2. Smooth onboarding process
The first impression is the last impression they say. We would utilize this fund to improve our onboarding process and make it smooth as butter so that we do not lose out on our users.
3. Building up our team
Yes, we're open to hiring for multiple and diverse roles. Do you think you can take ownership of something at DhiWise or make a difference? Do you wish to be a part of history? Do you want to join us in our journey to becoming the next unicorn? Please let us know!
4. Going freemium
DhiWise has been in beta since June 2021. We're open to receiving critical feedback from users to make the product stable and a developer's go-to place for app development. And in return, we would be able to provide a lifetime free subscription through our freemium plan to all our users signing up in an individual capacity.
5. Providing excellent technical support and documentation‍
We realize with each passing day how imperative it is to have proper documentation of the entire tool to make it self-serve for the developers. We would also set up our technical support team available round the clock to cater to our users across the world.
6. Building our community
All for one, one for all. It is not for nothing that the biggest names in the industry of software development, API management or source code management have made it this big if they weren't backed by a whole community of developers. In the coming months, one of our major goals will be to build a strong community of our own.
7. Execute our long-term roadmap
With a revolutionary product like DhiWise, the story doesn't end here. We have multiple things planned out to ace this game. For building something that's first of a kind, we require a lot of time and effort in doing our R&D.
8. Ready-to-use templates and an entire screen library
We have a couple of templates for Apps like music streaming, e-commerce, healthcare, etc. already on our platform but we want to add plenty of them so as to make the developers' job easier with each passing day. Not only this, but we also have a set of screens according to modules so that developers don't have to go elsewhere, which we will increase in number.
9. Better code quality of the generated code
Code generation lies at the core of DhiWise. We aim to generate high-quality code according to the best standards and that is a never-ending process for which we require an infinite flow of money (note for potential investors).
‍
The story behind DhiWise
Vishal Virani and Rahul Shingala, 2 college friends along with 2 other friends had started a software development company 8.5 years ago and had a successful run throughout with accomplishing major milestones and onboarding famous clients. However, they were not very satisfied with whatever was happening. They realised they weren't doing anything meaningful. They knew it was about time to change the way the world looks at software development and it was then that they decided to change gears. Whatever they saw around them was built of code. They thought that the mere existence of the software development industry is to give impetus to the ongoing digital revolution across all industries, large or small, but the sad truth is that the software development industry itself has become quite cliched and despite higher demands, the supply figures have been unsatisfactory along with other challenges like project delays, continuous iterations, frequent bug resolutions, etc. to name a few.
That's when DhiWise happened. They envisioned that DhiWise had the potential to become developers' best friend so that they can focus on coding what matters.
‍
Here's what our users have got to say
"First time I heard about DhiWise, I was shocked and said, "finally!". DhiWise is one of my dream tools for business development. Usually, we were using Directus for the initial phase of our project. But after we found DhiWise, we are going to change our tools to DhiWise because it is very user-friendly to add more features. With DhiWise we are able to reduce our needs for more unnecessary dev and we can assign one of our existing engineers to do more development. Hence we can cut our cost and also our production time.", says Rizky Gustiansyah, Head of Technology at Glovory, Indonesia.
"I love The UX of your platform, and this is not just a saying. Like, every function that should be included, is included. Every button is in the correct place. The UI is just gorgeous. And about the UX, there's nothing that has 'no sense' like in 99% of platforms today, that when you want to do something, they bring you more trouble than the problems they solve. Additionally to that, I can say that using APIs, is just excellent (I do not need anything more than that, basically, to build this entire App). The navigation part (between screens of the App), also, is really, really, really, great, so intuitive, simple and well-built, that makes 'building an App' really enjoyable.", says Damian Diorio, Owner at Top Com Solution, Argentina.
Be a part of such success stories right away - Sign up for a free trial or book a demo of DhiWise now!
‍
About DhiWise
DhiWise enables developers to build modern apps 10x faster and 20x more efficiently with the automated code generation platform. DhiWise works on fast-growing frameworks like Node.js, Android, iOS, Flutter & React. It is a platform that reduces developers' months of development work into weeks. Using DhiWise is like using a next-gen visual programming platform to develop enterprise-grade applications in low-code and pro-code simultaneously for frontend and backend apps all in one place. More than 20K users have overcome challenges like delays in project delivery, dependencies, repetitive chunks of coding, time-consuming processes, and whatnot. So far they have converted a cumulative no. of 150K+ screens and built 16K+ apps using DhiWise. We want to make sure that DhiWise is always as useful and efficient as possible for the developer community. 
‍