‍
Building Mixpanel Mobile App using DhiWise in a few steps
DhiWise saves the cost of time for the developer, and the best part is that you can invest this time in other functionalities and productive tasks that involve business logic.
Here are the steps followed:
Find API endpoints
Convert Figma to Flutter
Add APIs in API runner
Define constants
Add Navigation and Back Navigation
Integrate APIs
Bind data with a view
Build the application
‍
1. Find API endpoints
Mixpanel has a lot of collections of APIs. The appropriate API can be taken from their documentation.
‍
2. Convert Figma to Flutter
The Figma design was converted to Flutter code by importing it into DhiWise.
‍
3. Add API in API runner
Add Postman collection of API in API Runner, and after adding APIs, the UI looks like this: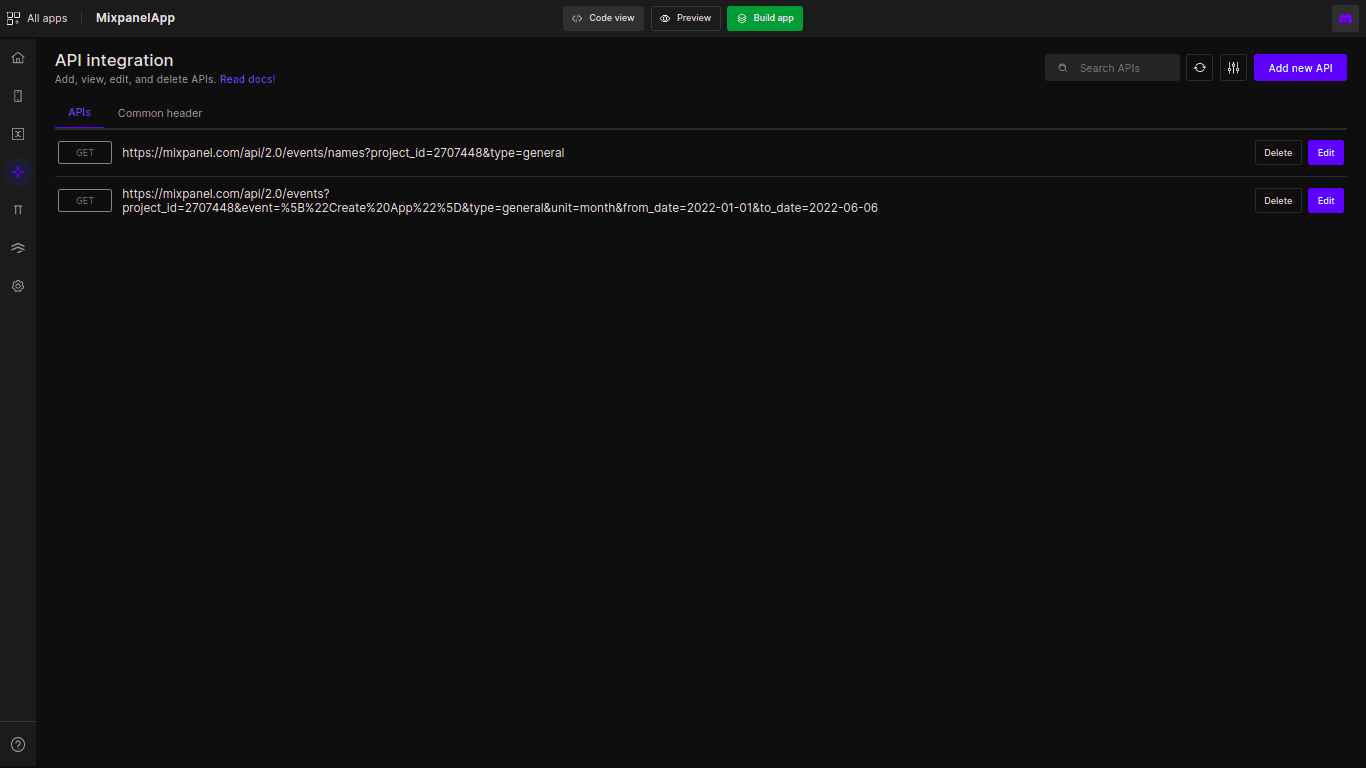 ‍
4. Define Constants
Here, required some static values that are used in projects. So using those values in the project, we maintain a separate file where all properties and values are defined.
‍
5. Add Navigation and Back Navigation
Back navigation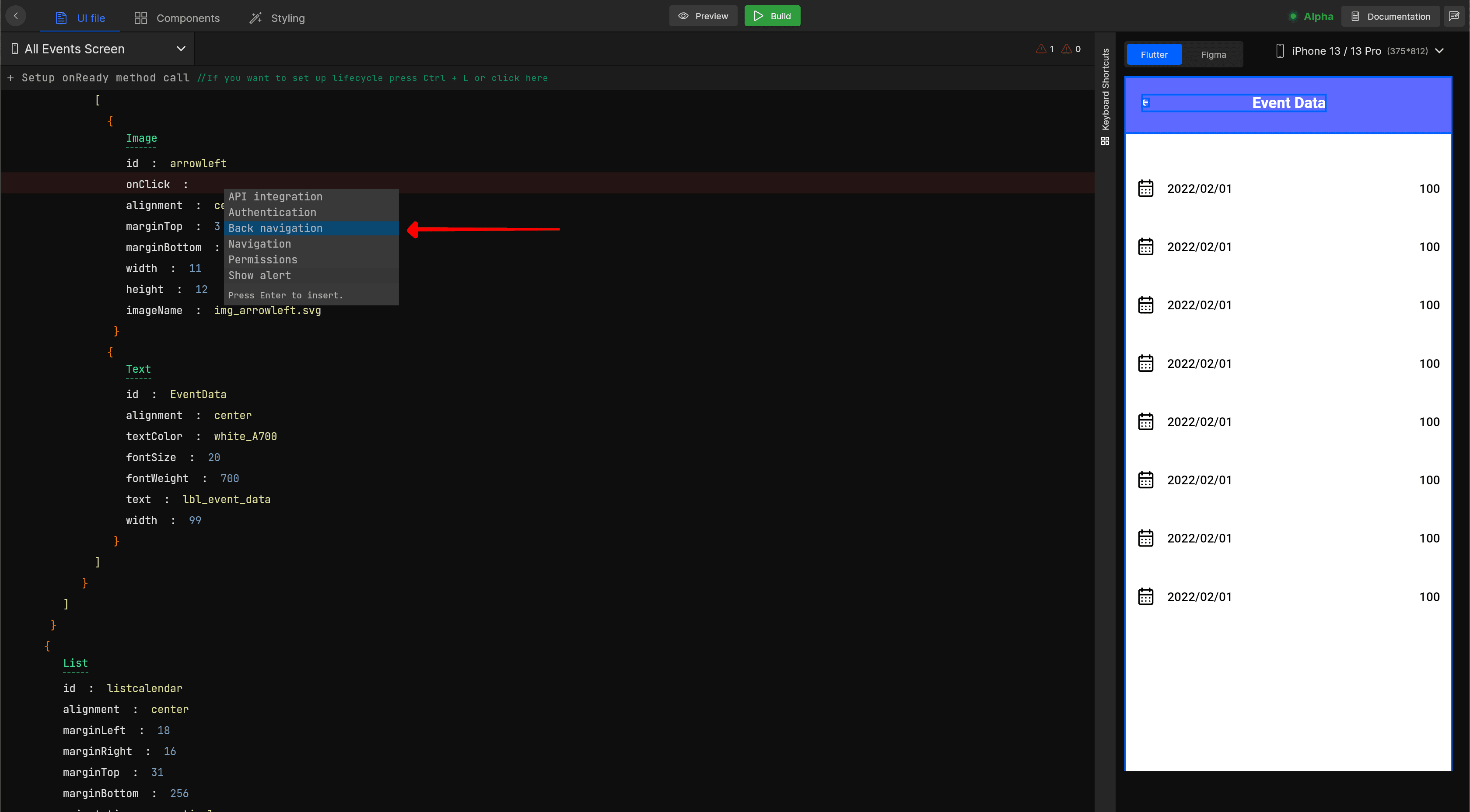 Navigation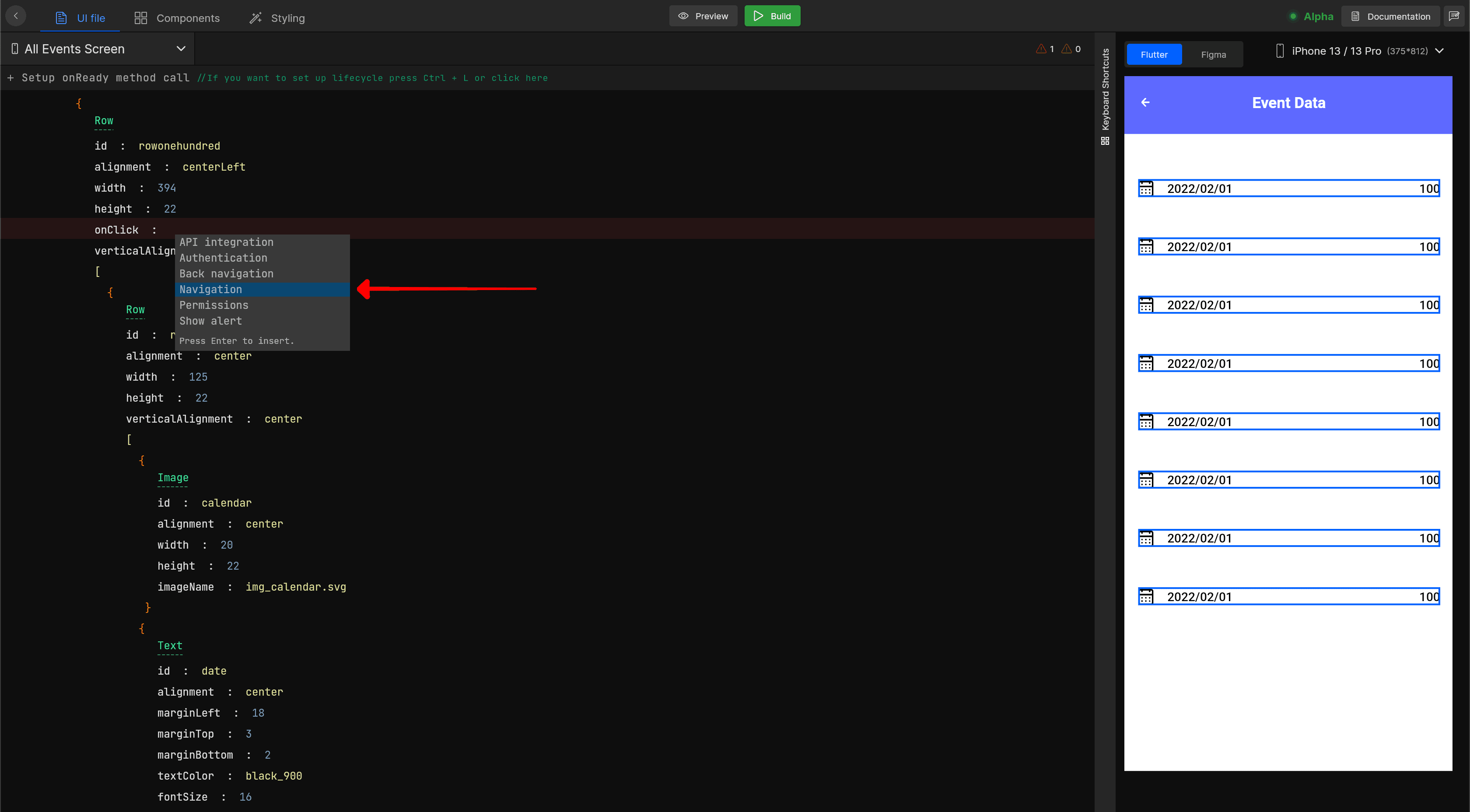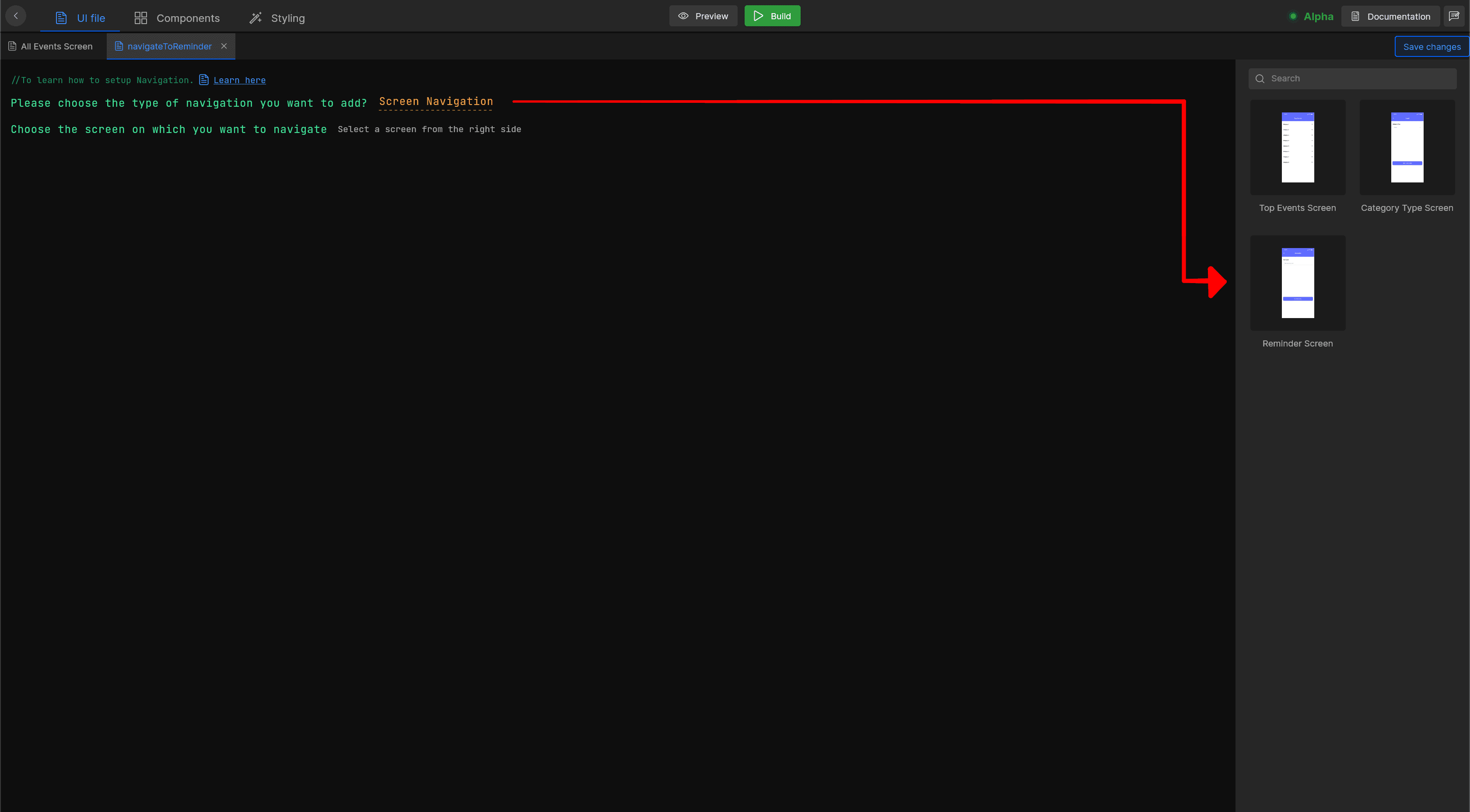 ‍
6. Integrate APIs
Here we have to go onReady event and select API integration from the drop-down. See, How we implement the API on the onReady event.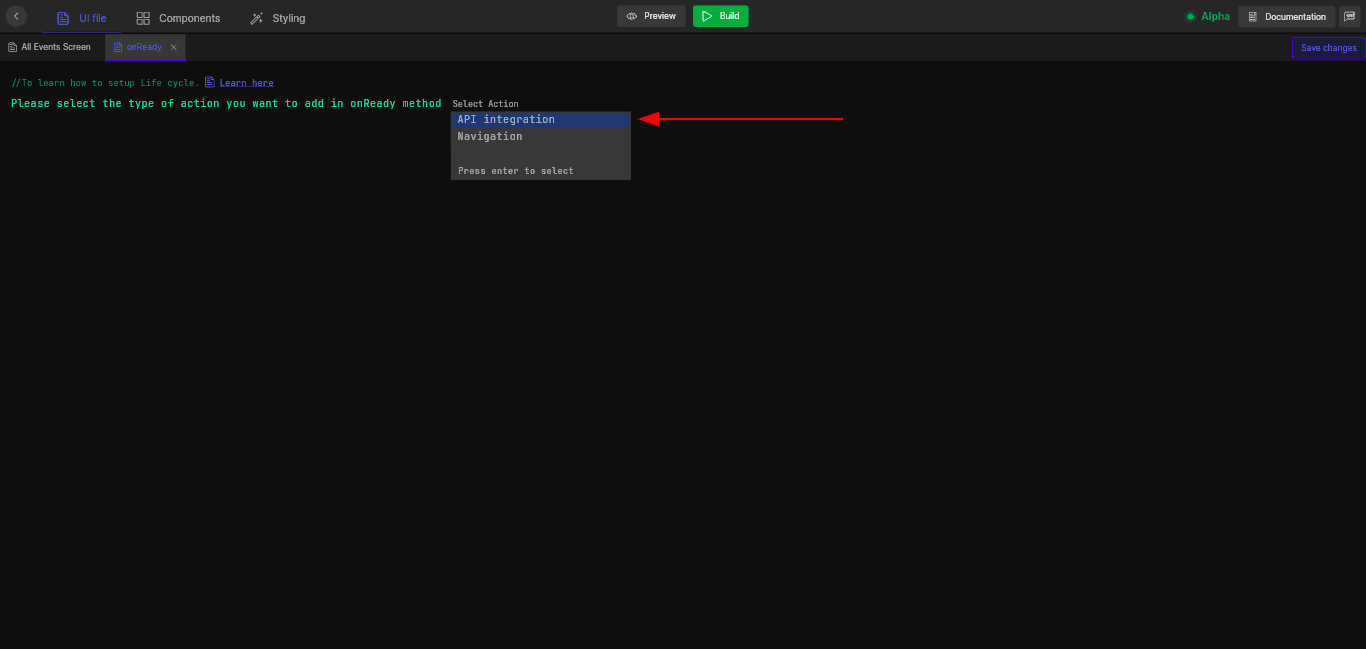 After that, we have to select API from the drop-down to implement.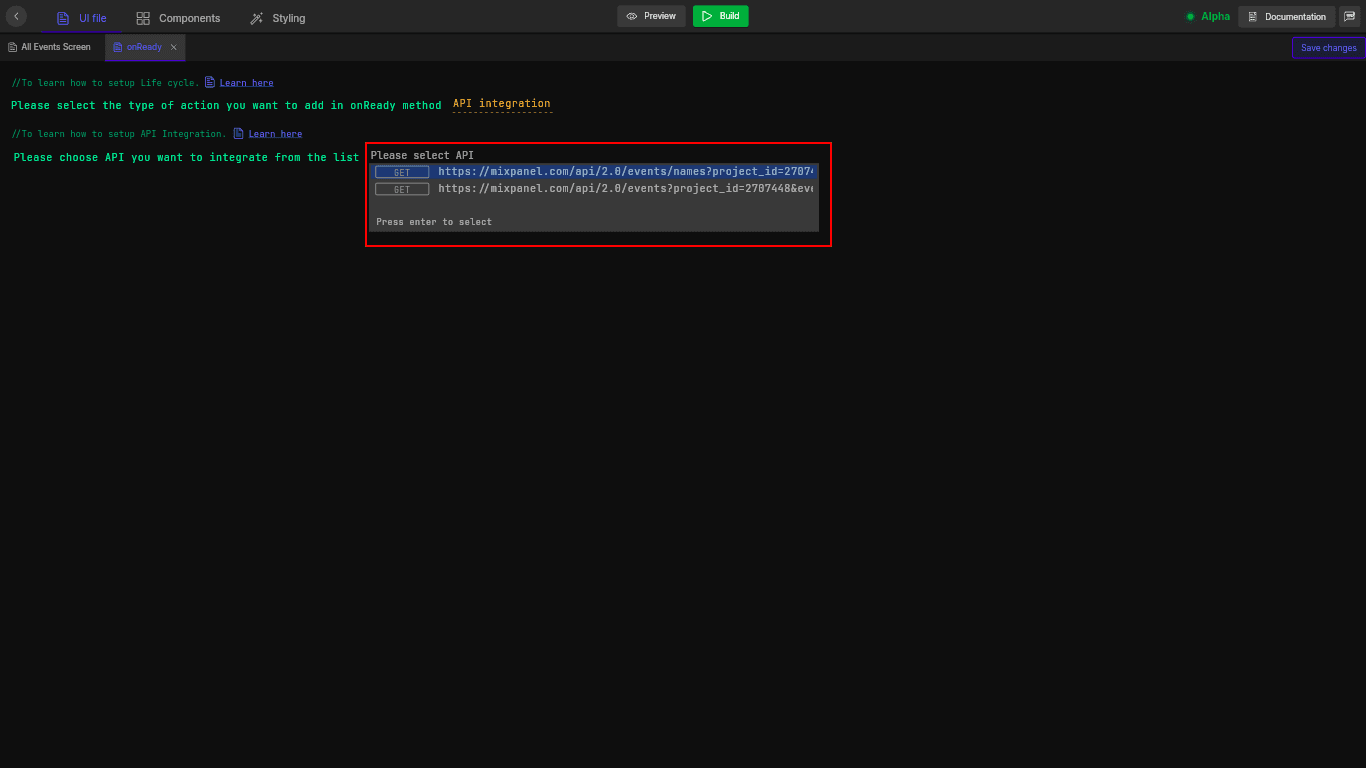 Here we have to set the request parameters as follows.
‍‍
7. Bind data with a view
Bind response with UI.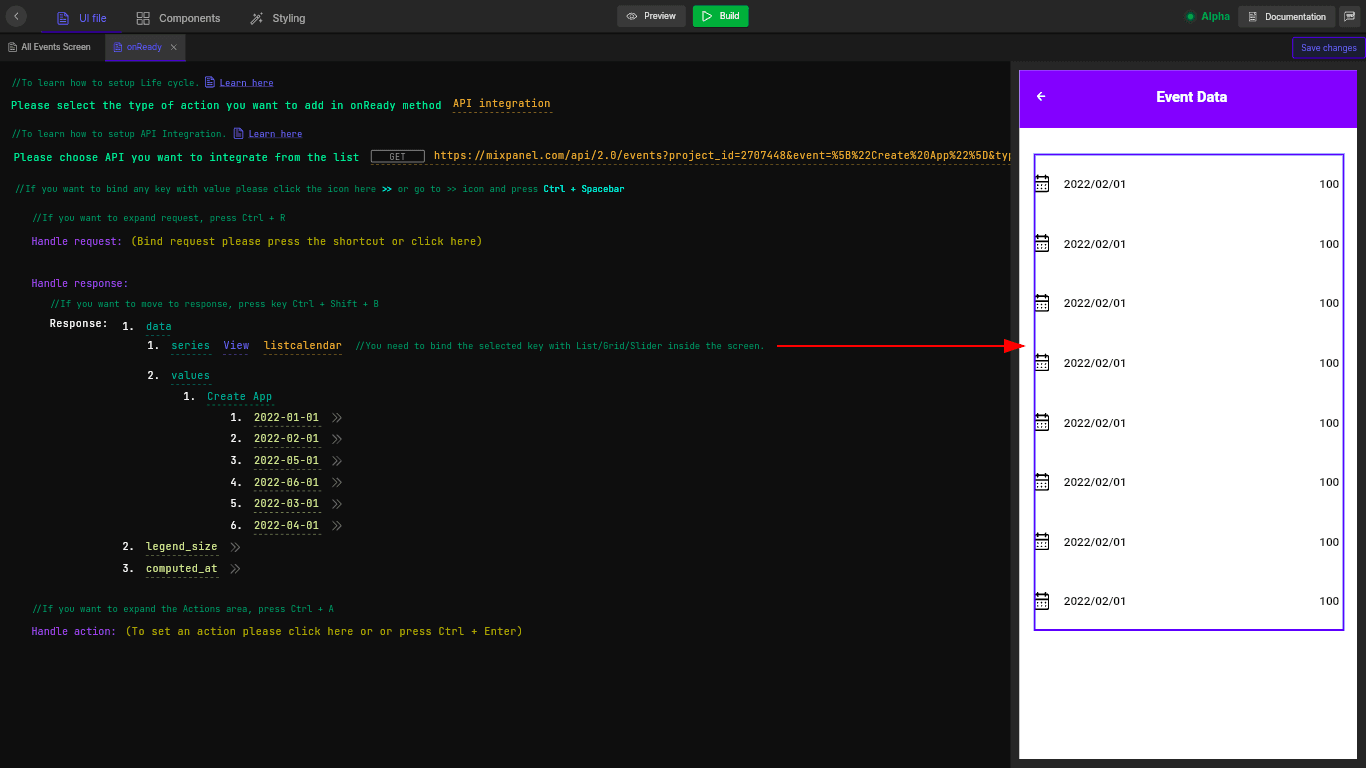 ‍
8. Build the application
After completing all the navigation and API integration, just build the application.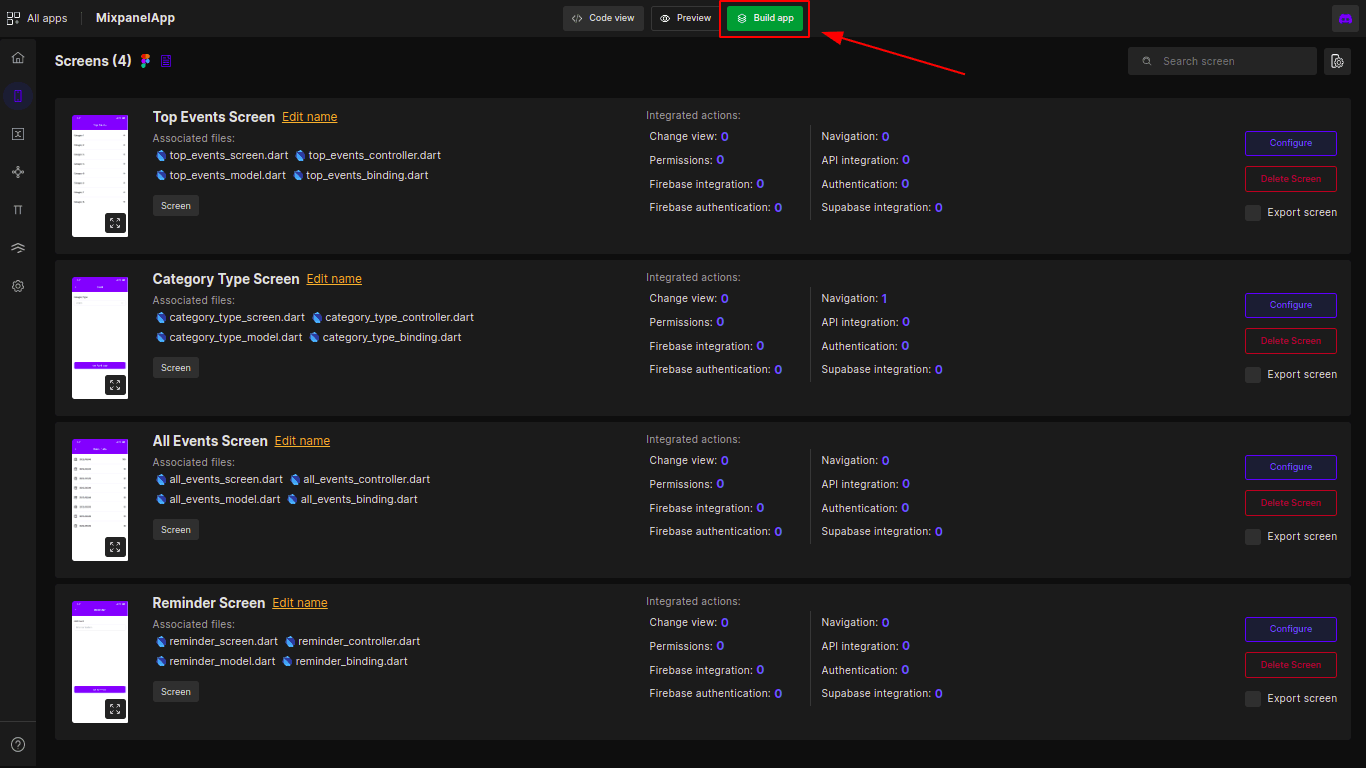 ‍
That's how DhiWise generated a "Mixpanel" mobile application in Flutter. After running this project in IDE, add a little business logic, modify the code and make it a working application. This application is available on GitHub, just clone it and modify the code.