Time Calculation:
If this application was created by a beginner developer with all manual efforts then it could have taken up to 25 to 30 days.
Why this much time?
Because of the following reasons:
Table structure
Screen design
API endpoints
API request/response

‍
Build an Office Inventory System using DhiWise in a few steps
DhiWise saves the cost of time for the developer to develop an application. The best part is to save time and invest it in other functionalities and tasks.
Here is the step-by-step guide on how this was done:
Designed a table structure in Airtable
Converted Figma designs to Flutter code
Added APIs in API runner
Defined constants
Added Navigation and Back Navigation
API Integration
Bind data with a view
Built an application.
‍
1. Designed a table structure in Airtable
Employee table

‍
Devices table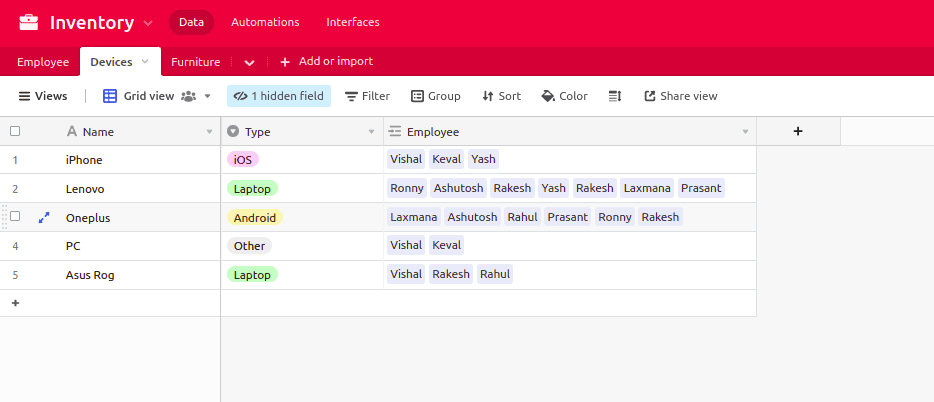 ‍
‍
Furniture table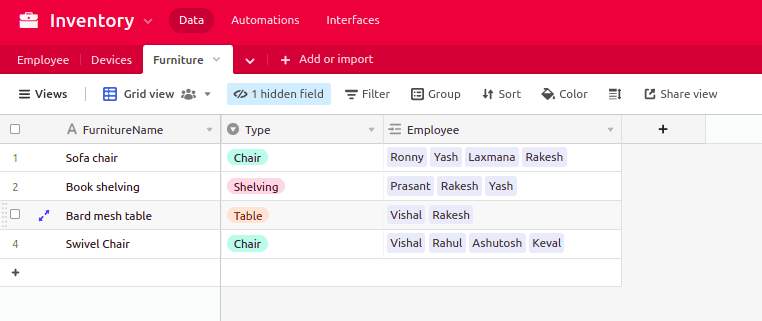 ‍
‍
2. Converted Figma to Flutter
The following Figma designs were imported in DhiWise: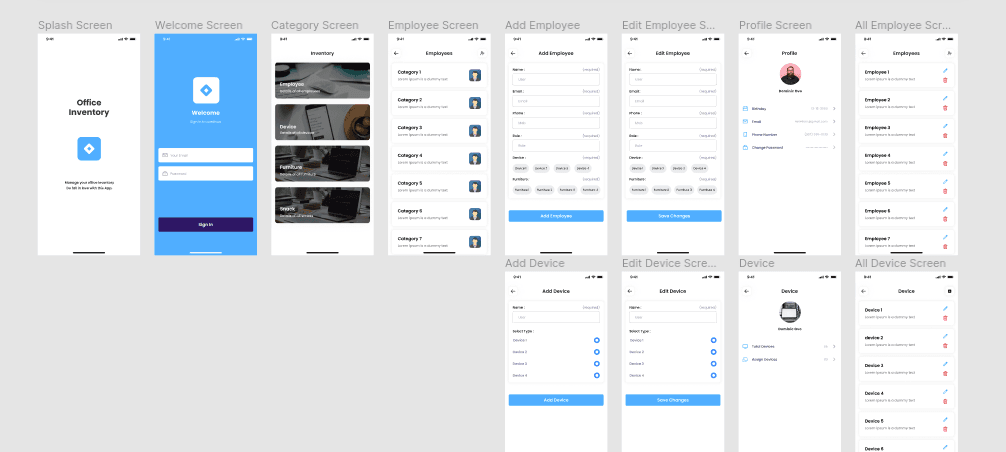 ‍
3. Add API in API runner
The Postman collection of API in API Runner was added and this is what it looked like: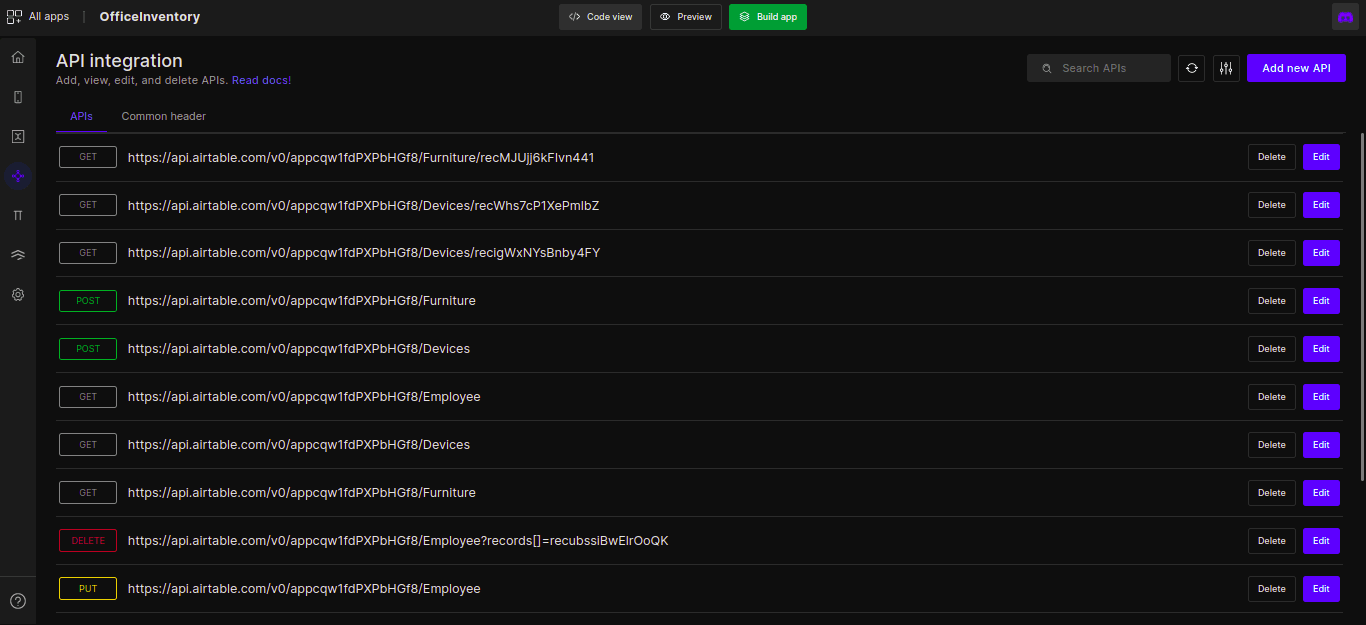 ‍
4. Define Constant
Here, required values used in projects globally can be stored. So used globally we maintain a separate file where all properties and values are defined.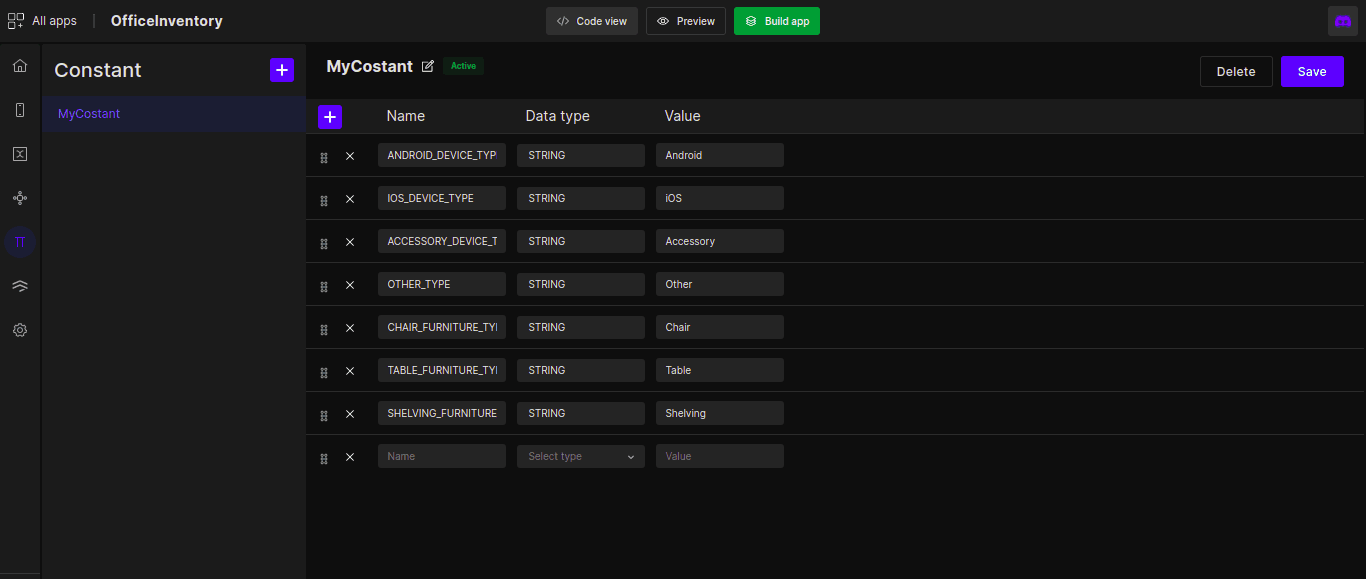 ‍
5. Add Navigation and Back Navigation
Proper navigation and back navigation was added to the appropriate screens as seen below: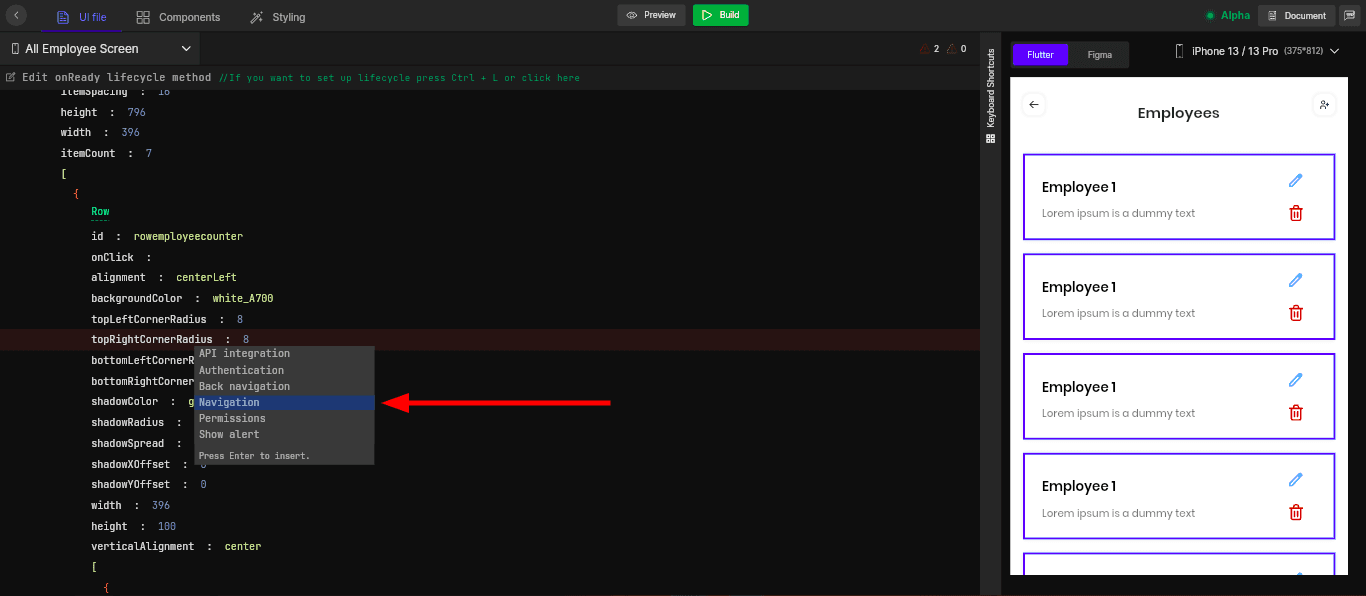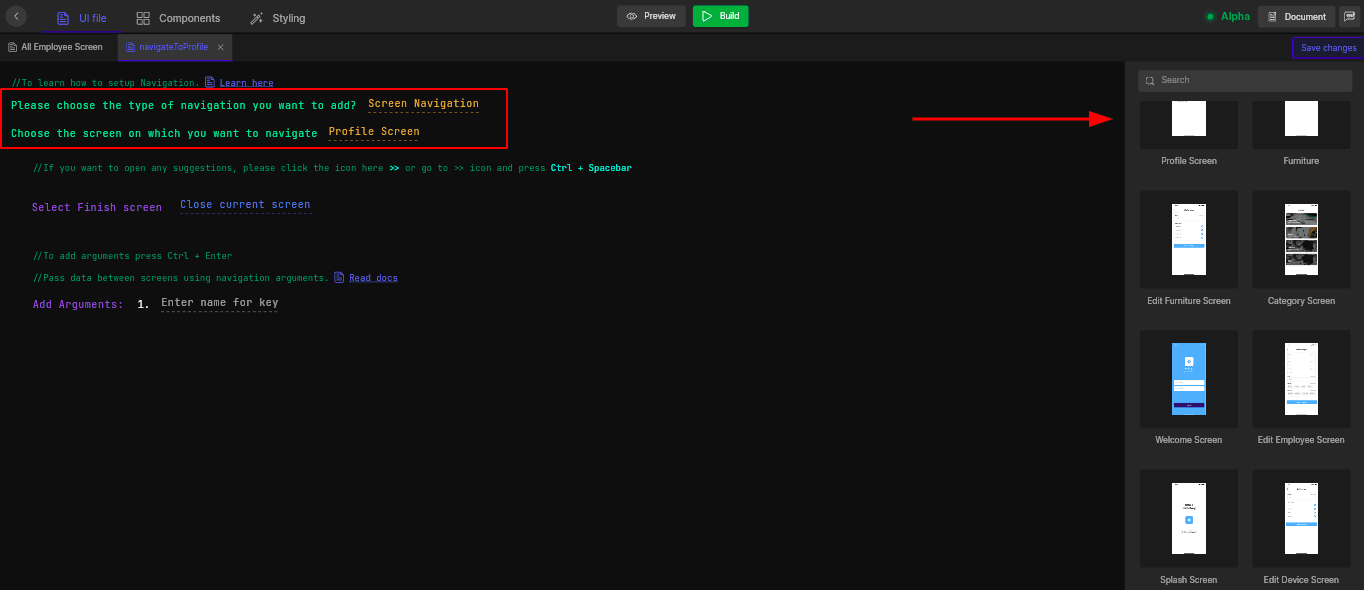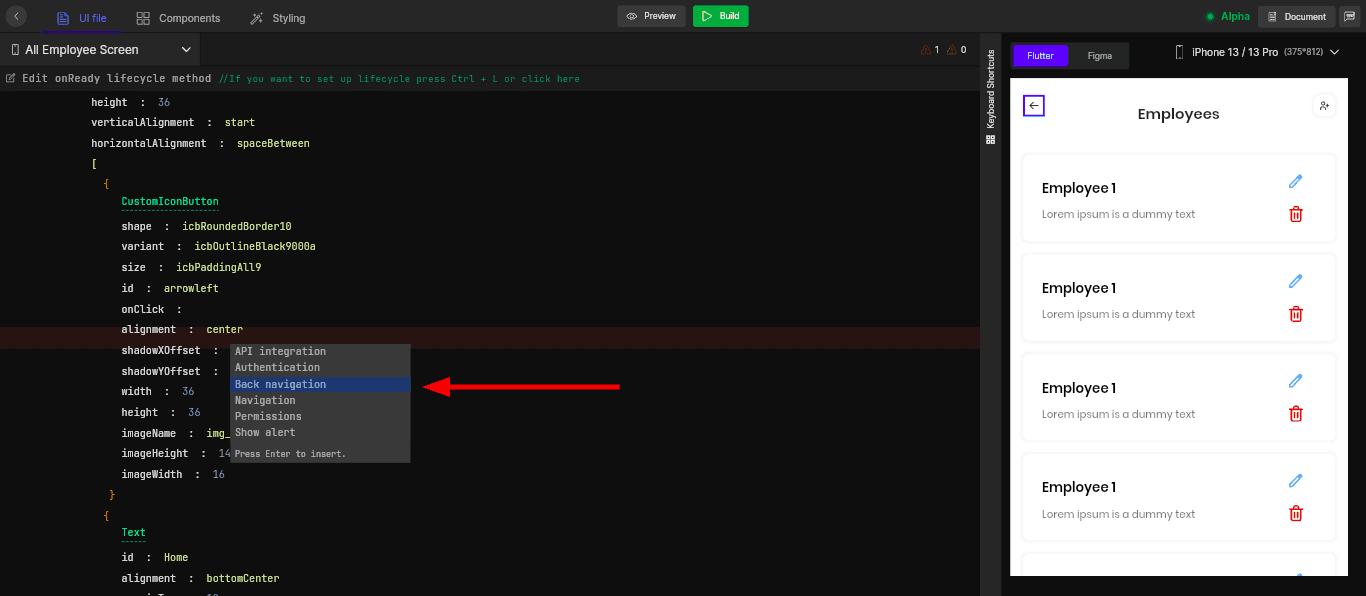 ‍
‍
6. API Inetgration


‍
‍
7. Bind data with a view
Here binding data with the view means the binding key to its value (field).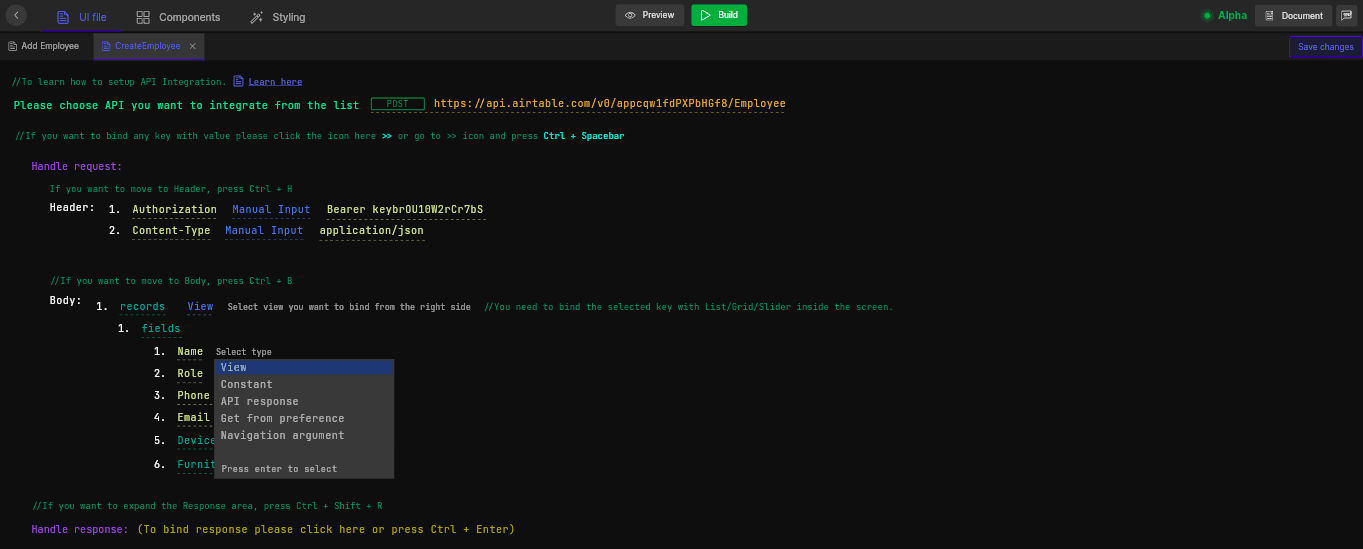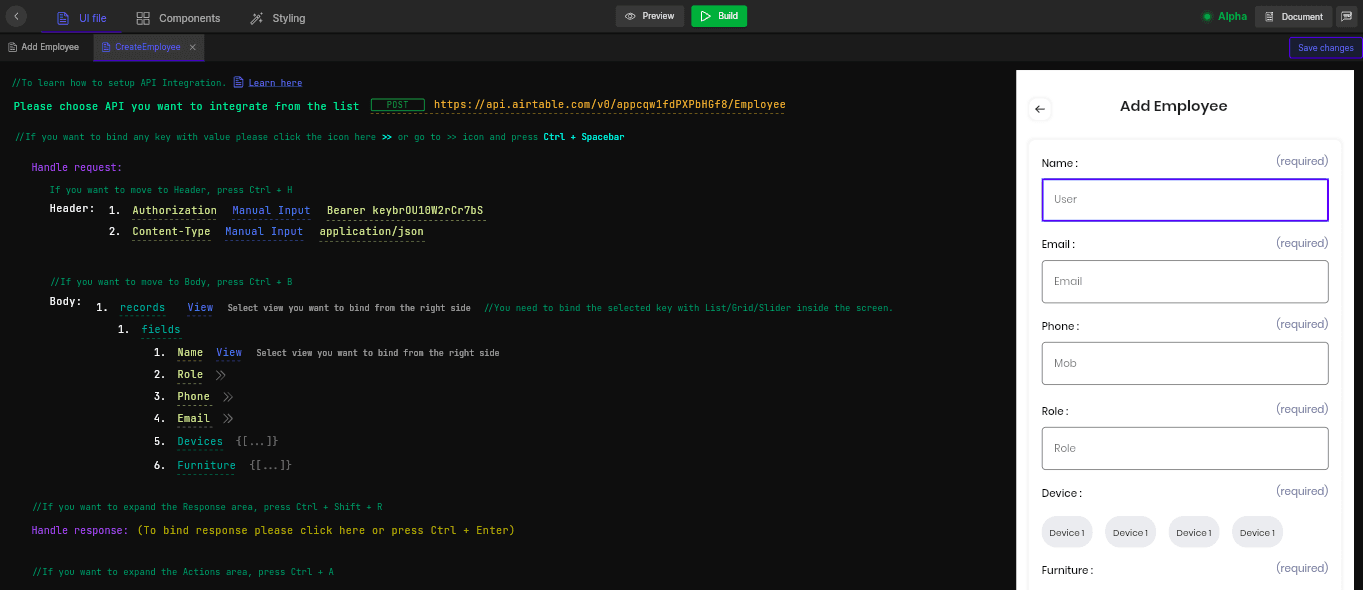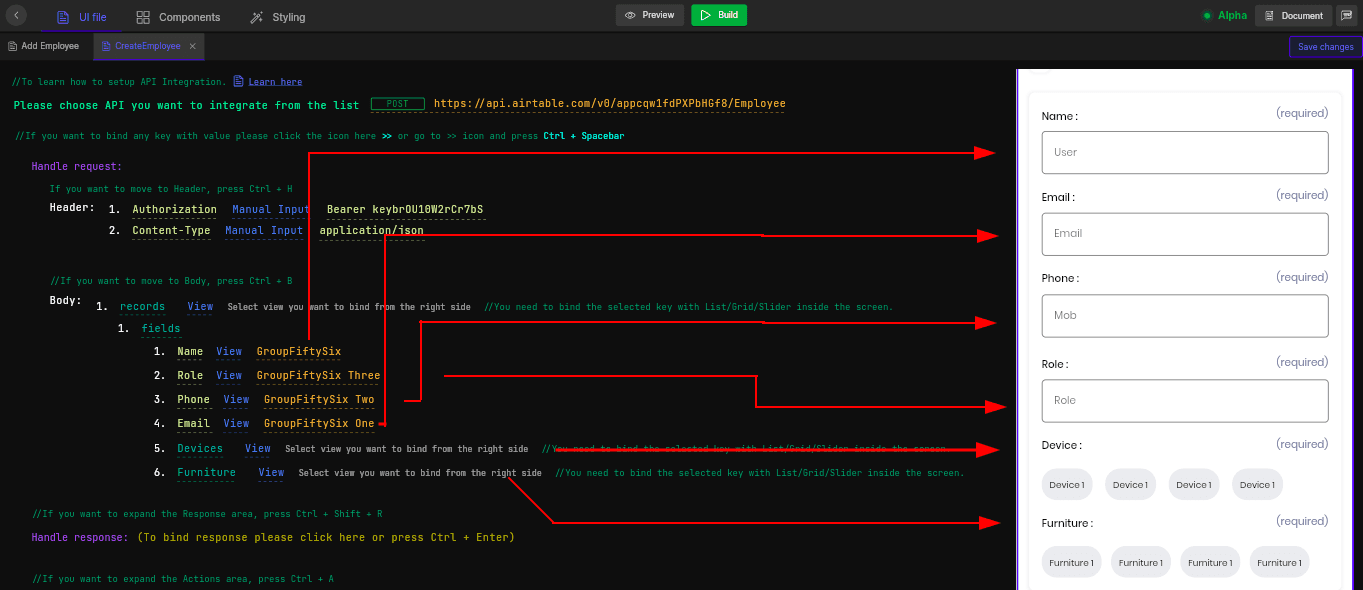 ‍
‍
‍
8. Build an application
After completion of all the navigation and API integrations, the application was finally built.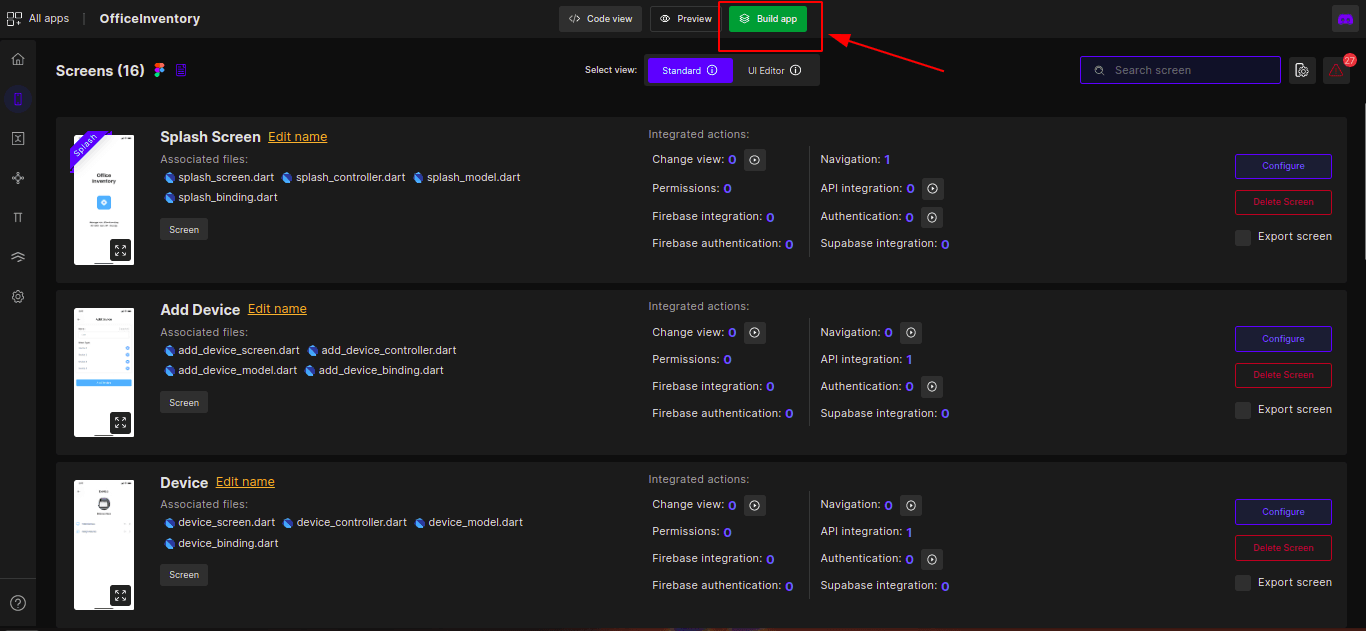 ‍
After running this project in IDE, a little business logic was added, the code was modified a bit and the working application was finally made. This application is available on GitHub, just clone it and modify the code.