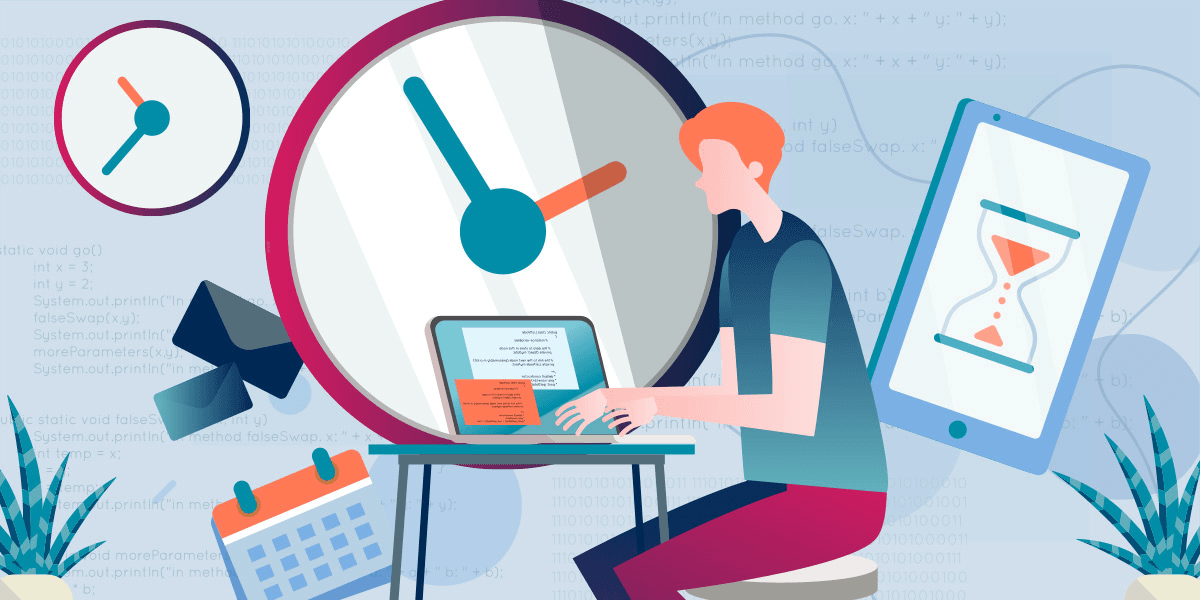 The growing demand for web and mobile apps
The IT industry is under intensive pressure to move at a faster pace to quickly deliver high-quality software solutions and fulfill the continuously rising demand for web and mobile apps. 
Look at the figures and stats below that will give you a clear idea about the web and mobile app market and stats.
However, developers find it challenging to meet customers' demand for quality application delivery. 
‍
App development challenges faced by IT organizations 
Delivering quality applications in a limited time frame is a challenging task. Following are the major issues faced by IT organizations to deliver apps faster. 
Shortage of highly skilled developers
To fulfill the rapidly growing demand for web and mobile applications and to allow organizations to stay ahead of the competition, organizations require highly skilled developers.
However, web and mobile app development are notorious for pioneering new technologies and innovation. It is extremely difficult and costly to find highly skilled developers for web and mobile app development with years of experience in new technologies. 
As a result, organizations end up hiring developers with less experience and skills.  In such a scenario, to make the development team future-ready and to achieve a business goal, IT firms need to provide training to their developers. 
Changing customer demand
Historically, customers have only expected basic things in the web and mobile applications, average quality, and fair pricing, but modern customers have much higher expectations, such as personalized UI/UX, innovative technologies and design approaches, data privacy, and security.
Customers expect a great experience but in reality, the product built today with cutting-edge technology to deliver the best user experience will be outdated tomorrow. 
Repetitive and mundane tasks
Developers spend a quarter of their time on repetitive and boring tasks such as creating database schemas, API documentation, etc. which can be automated. 
Building applications from scratch is time-consuming and laborious. Furthermore, there are higher chances of errors in manually written code. It is better to create a reusable and customizable code block for similar functionalities that can be utilized later to improve development efficiency and productivity without affecting the development flexibility. 
Selecting the best tech stack for web or mobile applications
Today development is all about the combination of programming languages, frameworks, packages, servers, tools, and utilities used by developers. 
The development team needs to use a set of technologies for web and mobile app development. You must choose a tech stack with the capability to solve your project problem. 
Choose a tech stack that, 
Helps you to optimize for scalability
Widely used in the app development
Have a large pool of skilled developers
Well documented 
Have a large development community and contributors
   Choosing such a tech stack can save development time, money, and hassle. 
Also, it is important to understand that tried and tested technologies sometimes cause unexpected issues. Therefore it is important to know about the possible risk of implementing technology.
To deliver the project faster and to stay ahead of the competition, it is essential to overcome app development challenges.
‍
How to overcome app development challenges and reduce the project's turnaround time?
The IT industry must emphasize the rapid building of software applications and consistent delivery of software updates. This approach helps to improve the efficiency and productivity of the app development team. 
DhiWise is a ProCode, browser-based platform that enables the development team to reduce the average number of days required to complete applications development and move it into live production from 90 days to 45 days, i.e merely half of the original time.
DhiWise is built to overcome the challenges in application development with its advanced features and technology support. 
To reduce TAT and build quality apps faster DhiWise provides the following features,
Generates clean code efficiently 
DhiWise supports clean code architecture and therefore app build with DhiWise is highly scalable, easy to understand, and maintainable. Therefore it saves your time spent on code maintenance. 
Intuitive platform design
Its intuitive platform design enables developers to work faster and with ease. No extra training is needed to learn how to use DhiWise and thus saving your cost and time for training developer staff.
Provides support for advanced technologies
DhiWise provides support for widely used technologies such as Node.js, React, Kotlin, Flutter, Laravel, Swift, Angular, and MongoDB. So you can build apps using any of these technologies without worrying about software installation and version upgradations.  
Collaborative workspace
Collaboration and sharing have great importance to the development team's success. DhiWise provides a collaborative workspace enabling developers to collaborate efficiently by reducing to and fro email communication and letting everyone be on the same page.
Overall, effective collaboration enables developers to work faster and reduces project delivery time.   
Cybersecurity
DhiWise manages all cybersecurity aspects of the application at the coding level in an automated way. It protects applications from reverse engineering by obfuscating app code, making it difficult for attackers to understand the inner working mechanism of the application.  
Reduce mundane and repetitive task
With DhiWise you can automatically generate source code for your application, integrate APIs, generate API documentation, define database schema, and much more.
All of these features empower the development team to reduce the turnaround time of projects while maintaining the app quality.
Moreover, the platform offers a curated set of lessons with DhiWise Course Library for web and mobile app developers and students so that they can quickly start application development.
Try DhiWise to eliminate the pain of repetitive tasks. Sign up now to take your app faster to the market at lightning speed!
‍
References:
https://www.gartner.com/smarterwithgartner/how-to-deliver-enterprise-mobile-apps-faster/
https://www.mckinsey.com/business-functions/mckinsey-digital/our-insights/beyond-agile-reorganizing-it-for-faster-software-delivery
https://www.coforgetech.com/resource-library/brochures/achieve-faster-time-market-through-devops-services
https://www.techrepublic.com/blog/10-things/10-ways-to-improve-time-to-market-for-your-applications/
https://www.internetlivestats.com/total-number-of-websites/
https://www.hyperlinkinfosystem.com/research/demand-to-hire-web-developers-in-2021
https://www.gartner.com/smarterwithgartner/gartner-top-strategic-technology-trends-for-2021/
https://www.pipefy.com/blog/how-to-automate-repetitive-tasks-speed-up-it-team/
https://tillerdigital.com/blog/7-challenges-in-web-application-development/
https://www.forbes.com/sites/forbestechcouncil/2021/04/13/analyzing-the-software-engineer-shortage/?sh=352dcc09321c
‍